For a gift, for sale or as an advertising gadget.
Design, order socks the way you want.

Online design. Design your socks in a simple wizard – 100% online.
Natural fibers. Bet on cotton.
With it, every step is much more pleasant.
Polish brand. Choose a Polish manufacture. We have been sewing socks since 1998.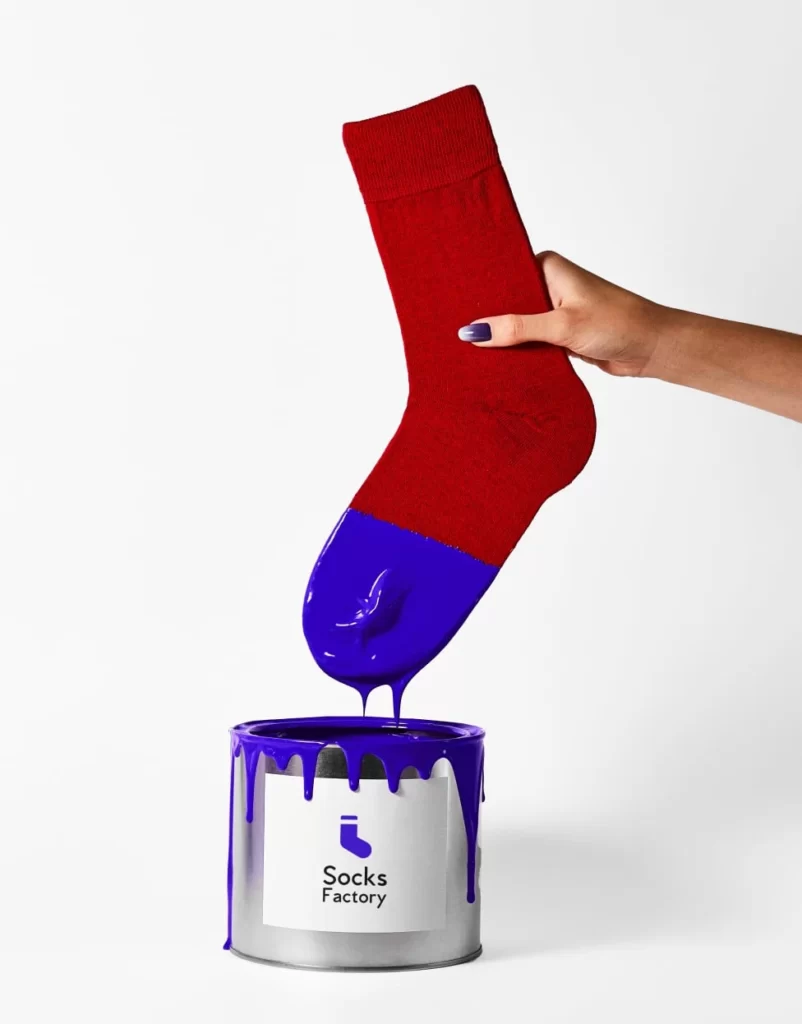 Personalize your socks in 3 easy steps
Choose the type of socks: classic, sports or foot socks
Design a pattern or use ready-made templates

Approve your design and place an order, from at least 50 pieces.
If Leonardo da Vinci were born today, Lady with an Ermine would be created on a sock. Our wizard is unbeatably convenient and inspires you to push the boundaries of your own creativity. Check!
Create your own pattern or choose one from our library
View the design from all sides in a 3D model
Frequently asked questions about socks wholesalers
Yes, we can divide your order into several sizes. We produce socks in sizes 41/46, 35/40 or alternatively 30/34, 26/29 ..
The production of the prototype is in our offer, the price is PLN 120.
Our socks are made of 80% cotton, 17% polyamide and 3% elastane.
It doesn't matter which foot you get up on - what matters is what you'll have on your feet for the rest of the day. Design socks you want to wear!
Manufacture of socks
since 1998 year.
We have been sewing personalized socks for companies from all over Europe for 25+ years. And although we operate on a large scale (we have over 70 machines that work non-stop), we still operate in accordance with our traditions, sticking to one, unchanging quality.